After reflecting on several years of video work at The Seattle Times, I dreamed up an idea that would connect all of our team's varied and nuanced video stories that centered on the experiences of women in our community and beyond. With the help of social producer Helga Salinas, we developed a concept in which viewers could navigate these stories by the emotions that connected us with the story subjects. Over the course of a year, I collaborated with developers, designers and editors across the newsroom, to rally folks around this pet project and make it a reality and create Her Story: Our Story.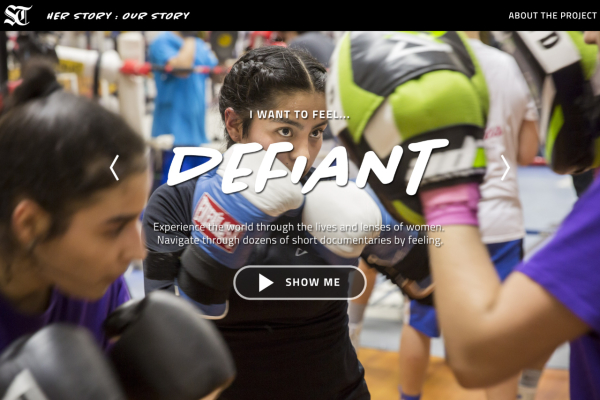 About The Project
Deep pride. Incredible grief. Silly, joyful inspiration. The experiences of women are stories we can all share in, learn from and be a part of. They need to be seen, honored, celebrated.
Our video team at The Seattle Times documents these stories from a unique vantage point. Composed predominantly of women, the team is able to produce genuine stories about women and female-identifying members of our community with depth, nuance and honesty.
This is a collection of stories that redefine the hero's journey through the experiences, lives and lenses of women. These short films focus on the universal narratives that we can all connect with and feel, regardless of gender or identity, because Her Story is Our Story, too.
Come feel with us.
My Role
Concept
Design/User experience
Curation
Filmmaking